Cleaning Services in Brighton
Welcome to Vericlean Brighton
Our Family Owned Cleaning Company has over 30 years' experience offering cleaning services in Brighton, and as such we are truly committed to providing cleaning services Brighton residents can guarantee will exceed the highest of expectations. Our years of experience and locally based status mean we understand exactly what our customers need and thus can provide solutions swiftly and effectively.
Competitive Pricing for Commercial Cleans
Our prices for office & window cleaning services in Brighton are highly competitive and represent excellent value for money, and thus we will most definitely be able to suit your budget. Our staff are highly trained to a professional standard with an emphasis on courtesy and top-of-the-market cleaning skills, meaning our staff are the kind you can rely on to get the job done to the most excellent standard possible. All of our Brighton cleaners wear a company uniform are selected subject to our strict employment policy.
Fully Insured for your peace of mind our levels of cover for our cleaning activities in Brighton are public liability £5 million, employer's liability £10 million. We're determined to make sure our customers remain relaxed and comfortable during the process of working with us, and so have gone to lengths to ensure that the experience remains stress free and comfortable throughout. Thus we also comply with the requirements of the health & safety at work act 1974 for all cleaning services,we provide full risk assessments, method statements and COSHH information.
Your Trusted Cleaning Company
We are great people to deal with always looking to give our clients the very best office cleaning services Brighton has to offer. Our staff have been trained in customer service and courtesy as well as in our top-of-the-line cleaning techniques, ensuring that you always have the best service and that you are able to continue with your business smoothly during and after service.
We manage your cleaning services, so you don't have to, giving you time to manage your business.
Cleaning locally in Brighton
American Express Stadium Window Cleaning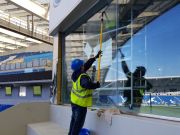 Cleaning up at Brighton & Hove Pride 2019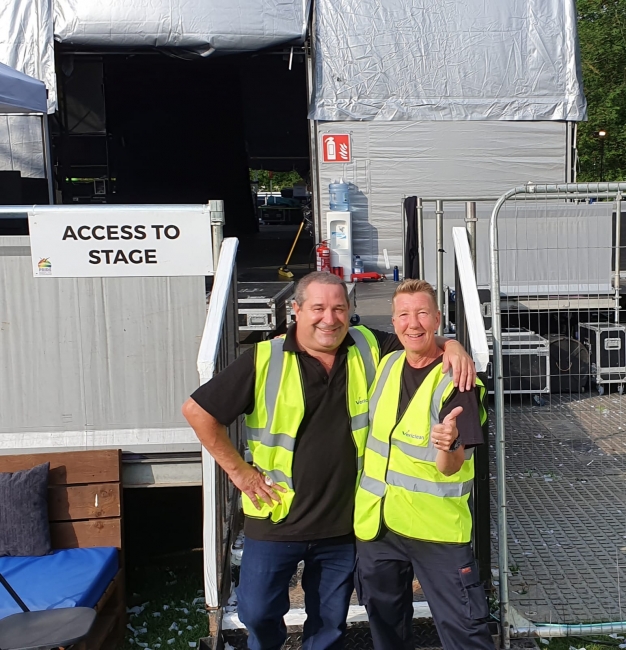 ---
Call us now on 01273 903507 or click here.
We are a professional cleaning company operating in Brighton since 2006 providing high quality office cleaning services to commercial customers across Sussex.
Our cleaning processes are good for the environment and we carry out green cleaning in offices and factories in and around Brighton.
For all your office cleaning needs in Brighton call Vericlean, all of our cleaning operatives are fully trained and insured.
You can be confident that our Brighton cleaners will meet all your expectations.
Why not put our office cleaning experience, product knowledge and attention to detail to work for you and get a comprehensive cleaning solution you can count on.
Our services
Office Cleaning Brighton

Factory Cleaning

Window Cleaning Brighton

Carpet Cleaners

Specialist Cleaners

Washroom Services