Office Cleaners in Horsham
Vericlean Support Services Ltd based in Cowfold are able to provide top quality cleaning services in and around Horsham. With many years of experience in the area we are proud to say that our work ethic has only gotten stronger the more we've worked with our customers. Our local presence also means that we have gained vital knowledge and understanding of what our customers in and around Horsham's needs and requirements really are, allowing us to deliver a high-quality and personalized service every time.
Carpet, Window and Upholstery Services
Established in 2006 we are able to provide office cleaning, window cleaning, carpet cleaning and washroom services to all types of establishments large or small, just let us know what kind of property you're looking to have cleaned and our flexible and adaptable service will work to fit itself perfectly into your environment.
.
Office cleaning for your Workplace
Our team work hard round the clock to deliver a clean, healthy and environmentally friendly service to our clients and have been trained to deliver it in the most professional, courteous and non-intrusive manner possible. Whether you need a daily, weekly or monthly cleaning service you can be sure Vericlean has the resources to meet all your needs.
Our teams of specialist mobile cleaners are fully supported by our supervisory team to ensure that every aspect of the cleaning services we provide to our customers in Horsham are of the highest quality.
.
.
As for your business we know how important a clean workplace is and the image it portrays of your company. Having a clean environment not only makes it fresh and hygienically friendly, but it invigorates the people within it. A cleaner workplace increases productivity and impresses any visitors to your site, you can trust Vericlean Support Services with all your contract cleaning requirements.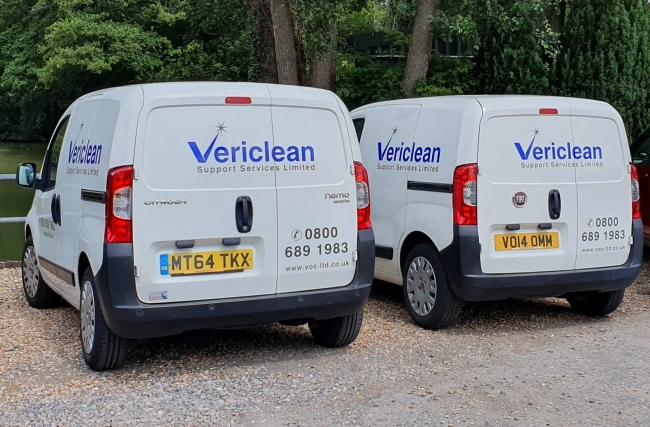 ---
Call us now on 01293 952007 or click here.
We are a professional cleaning company operating in Horsham since 2006 providing high quality office cleaning services to commercial customers across Sussex.