Office Cleaners in Newhaven
Vericlean Support Services ltd. has been operating in Newhaven for many years, and with that experience comes a wealth of knowledge as to what our clients expect and need from a cleaning service. This intimate knowledge of our client-base and their individual needs and requirements means we are able to provide an absolutely stellar service as we already know that much more about the people and environments we'll be working for.

Commercial Cleaning Staff you can Trust

Our excellent team of Newhaven cleaners represent the best the industry has to offer, and each of them have been subject to our extensive employment policy, and are then trained not only in our top of the line cleaning standards, but also in courtesy, manners and a non-intrusive attitude when working, allowing our clients the peace of mind they should expect from a top-of-the-line cleaning service. All of our staff arrive prepared and ready with their own company uniform, and it's really their diligence and efficiency which sets us apart from our competitors.

Locally Based Services including Windows, Carpets and Washrooms

Because of our wealth of experience in Newhaven cleaning, we're equipped and prepared with the resources to tackle almost any job, or services include office cleaning, window cleaning, carpet cleaning and washroom services to any style of establishment. Simply let us know what kind of property you're operating in and what kind of service you require and our flexible and adaptable team will bring you a high-quality, prompt and personalized service every time.

Our pricing scheme represents value for money as well as being highly competitive, offering a price which will not only suit your budget, but will amaze you as we are also fully insured for your safety. Our aim is to provide a thorough and straightforward service, allowing our clients to have the clean, comfortable workspace their deserve whilst also allowing the process to stay simple and streamlined throughout.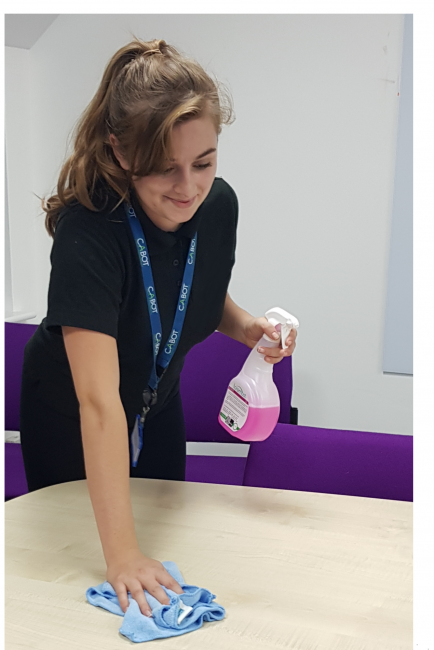 ---
Call us now on 01273 903507 or click here.
We are a professional cleaning company operating in Newhaven since 2006 providing high quality office cleaning services to commercial customers across Sussex.