Vericlean Support Services Ltd News
Call 0800 689 1983 for a free quote
.
Training at The British Window Cleaning Academy
Our window cleaners have recently undergone a waterfed pole window cleaning course at the BWCA.
Vericlean Cleans up at Brighton & Hove Pride 2019
We were delighted to provide a team of cleaners to clean the artists compound behind the main stage at this years event.
Working in the early hours of Sunday morning our team ensured everything was spick and span for all the artists who included Kylie Minogue, Grace Jones and Jessie J to name a few.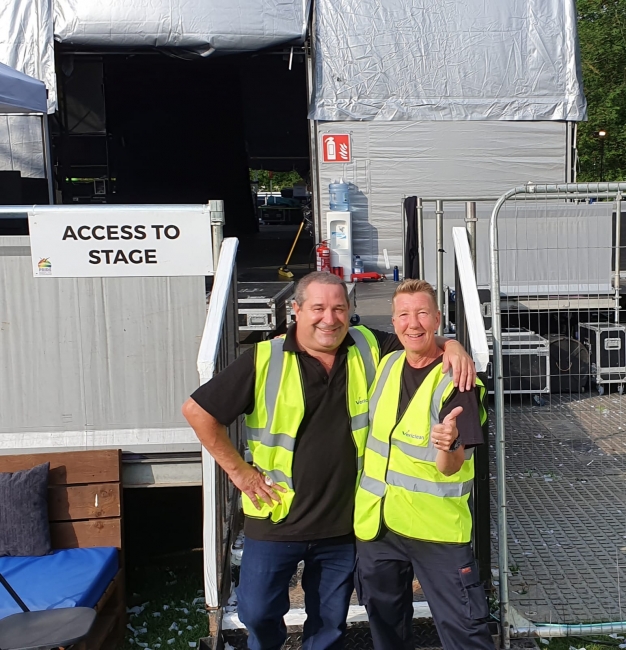 Fresh new Logo for Vericlean
Deliveroo Launches Beach Clean up Campaign with UK Beach delivery service
Deliveroo are launching a new joint-campaign alongside their recently unveiled beach-delivery service, a new service which brings their popular on-demand food delivery service to beaches all across the UK.
Graffitti clean up costs council and taxpayer
Brighton Council have been spending an estimated 200 pounds a day over the last nine years attempting to clean Brighton and Hove up of Graffitti tags and scrawls around the city.
Petition over rubbish and recycling in Brighton and Hove
Hundreds of people have gathered to sign a petition on the subject of refuse, rubbish and recycling collections in Brighton and Hove. The petition was triggered by the recent onset of missed rubbish collections which have been growing over time.
Sussex University Innovation Centre Carpet Cleaning
Vericlean have recently carried out a deep clean to all the public area carpets at The Sussex Innovation Centre the work was carried out over a weekend to avoid disruption to the clients busy working environment.
Post Construction Cleaning at The Amex Stadium
Following the £5 millon upgrade to the media and hospitality facilities at the Amex we were delighted to be working with Buckingham Group again to prepare the hospitality facilities ready for use.
With the match against West Bromwich Albion kicking off at 3pm on Saturday 9th September we had to be completed by 12 noon to make sure the hospitality staff had time to set up ready for the VIP opening.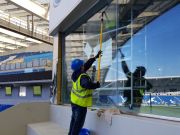 High Level Cleaning at Lancing College
We have recently carried out high level cleaning and dust removal on behalf of our client Astound Facilities Group.
The scope of work included cleaning in the carpentry workshops, the main school hall and the DT design workshops removing dust, cobwebs and sawdust from pipes, windows, ceilings, beams and trunking using industrial vacuum units and extension poles.
December 2016
Celebrating 10 years of business
2006 – 2016
We are proud to announce our 10 year company anniversary.
The company has come a long way since it started in 2006 and over the years has accumulated some great clients and an outstanding team and together we have created this celebratory milestone!
We are very excited for what 2017 brings for us and look forward to servicing our local area and helping our clients overcome challenges for years to come.
On behalf of everyone at Vericlean I would like to say a big "Thank you" to all of our clients, associates and of course amazing cleaners for the success of our family business!
Call us now for a free quote 0800 689 1983 or click here
We have always found Smartclean accommodating and professional, their staff are polite and helpful.
Director,
Astound Facilities Group
Call us now on 0800 689 1983 or
click here
for a free quote